Continuous Data for Nonstop Business
Deliver uninterrupted data to every part of your business with smart data pipelines
The Data Engineering Platform Built for DataOps
Design, deploy and operate smart data pipelines using StreamSets so your whole team can spend less time fixing and more time doing.
Build Your First Pipeline
Try StreamSets Data Collector on your favorite cloud or download and install locally.
Migrate Data and Workloads to Any Cloud
Harness the power of data for advanced data analytics, self-service data science, AI and machine learning by migrating to any cloud data platform with StreamSets.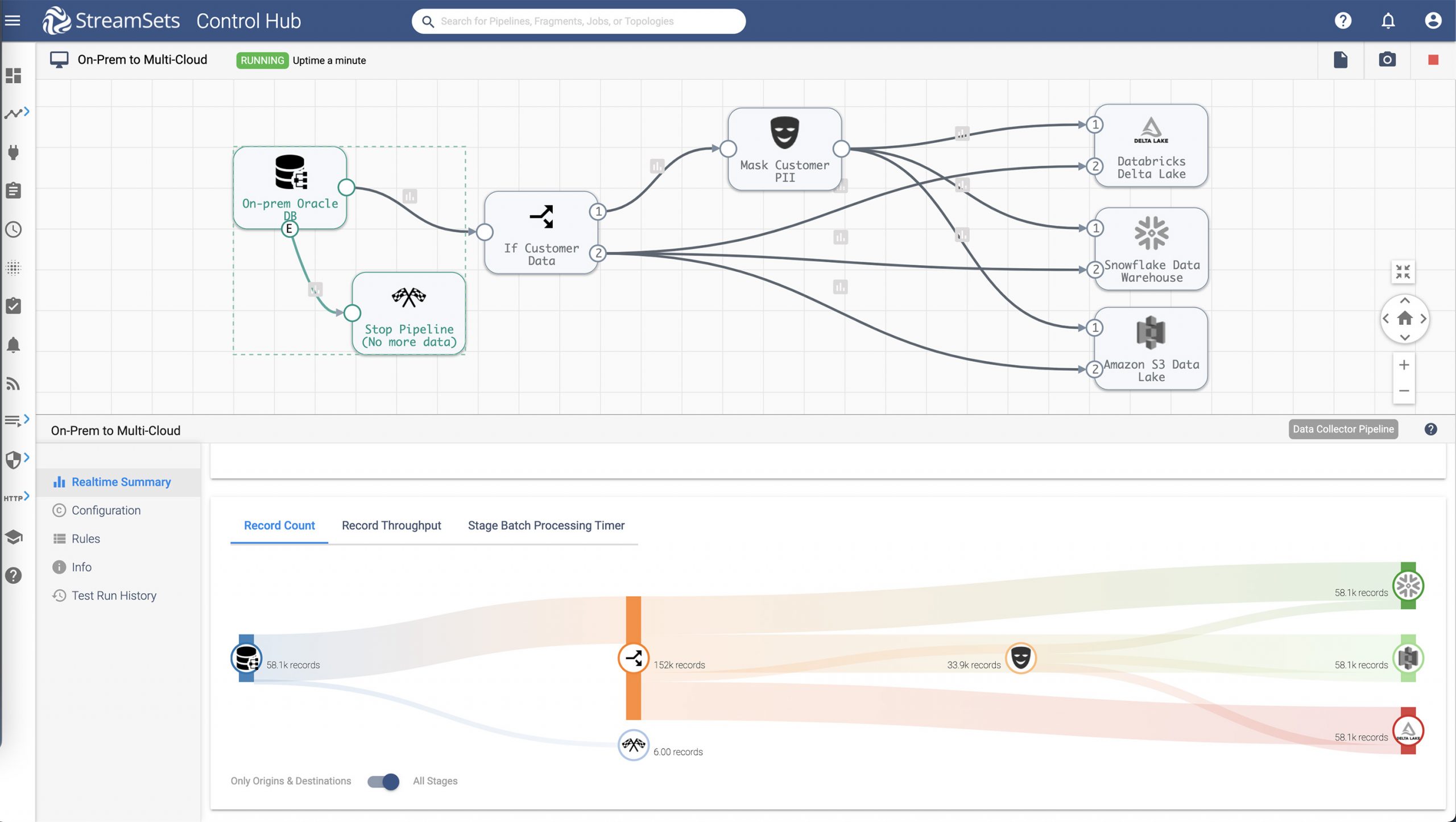 Intuitive UI,
Powerful Pipelines
Multi-platform,
Multi-cloud
Real-time
Operational
Visibility