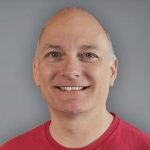 Hi, I'm Pat Patterson, newly minted 'community champion' here at StreamSets. As I get up to speed with big data in general and StreamSets Data Collector (SDC) in particular, I'll write up my exploits here on the StreamSets blog to help other novices as they get started with open source big data ingest.
I'm going to assume you know the basics of what StreamSets Data Collector can do, and you want to get started actually using it. If you do need some background, the product page and FAQs are great places to start.
Now, let's get hands on!